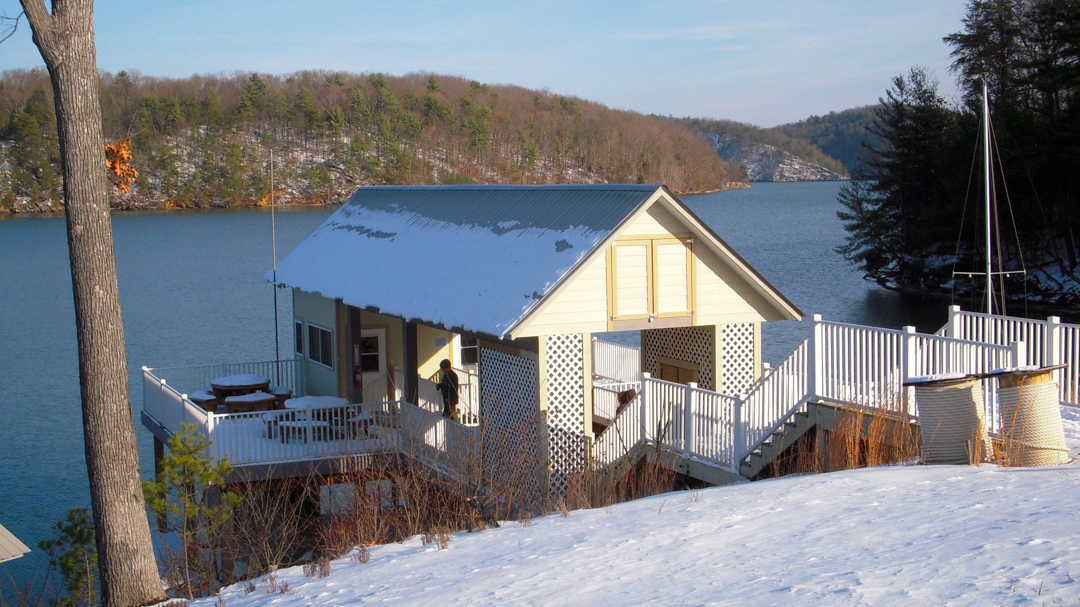 We hope you are prepared to experience Claytor Lake Aquatics Base in a completely different way! Camp Nordic Eagle is dedicated to providing a one-of-a-kind camping experience in the beautiful Blue Ridge Mountains, with emphasis on Eagle required merit badges and merit badges that you can't find anywhere else!
Camp Nordic Eagle is entirely provisional which means that our most experienced camp staff will provide all adult leadership; additionally, this camp is only open to Scouts 13 years of age or older and is designed to meet the needs of Scouts as they work toward Eagle. At Camp Nordic Eagle, you will experience state-of-the-art facilities, a real polar bear plunge, robots and more!
All participants will be quartered in heated cabins and most merit badge classes will take place indoors.
Registration opens on June 1. Register by September 31 to receive $20 off the cost of camp. The camp is limited to the first 100 fully paid participants.
Download the Participants' Guide for complete information and a tentative merit badge schedule.
Download the Registration Form and submit via email or mail.