COVID-19 News & Updates
Below is our Council Contact information. We will be operating under regular business hours remotely during this closure.
SCOUTING AT HOME RESOURCES
3rd- 4th Grade 30 Day Challenge
Scouting Advancement From Home
THE MERITS OF AT-HOME SCOUTING

Completing Cub Scout Rank Adventures
OTHER AT HOME RESOURCES
National Geographic Kids Learn Computer Science
The Kids Should See This The Imagination Tree
Crash Course Crash Course Kids
Prodigy Math Big History Project
Geography Games STEM Simulators
More resources will be posted here as they are avaliable
OFFICE STAFF
Title Name Email Phone Area of Responsibility
Office Manager Tina Carroll This email address is being protected from spambots. You need JavaScript enabled to view it. 540-777-7970 FOS Pledges, Donations, & Billing
Admin to the Scout Executive
Membership Registration Back-up
Office Manager
Accounts Payable Jana Underwood This email address is being protected from spambots. You need JavaScript enabled to view it. 540-777-7971 Bookkeeper, Billing, Payroll
Certificates of Insurance
Accounts Payable
Program Shirley Neiderhiser This email address is being protected from spambots. You need JavaScript enabled to view it. 540-777-7963 Summer Camp Registration
Registration Camp Cards (Records)
Council Popcorn Sale (Records)
Event & Membership Susan McKimmy This email address is being protected from spambots. You need JavaScript enabled to view it. 540-777-7972 Membership Registration
Registration Activities Registration
Advancement & Eagle Processing
Training Records
PROFESSIONAL STAFF
Title Name Email Phone Area of Responsibility
District Director Bill Oswald This email address is being protected from spambots. You need JavaScript enabled to view it. 434-710-3633 Dan River District
Danville City, Pittsylvania,
Halifax, & Charlotte Counties
District Executive Andrew Tompkins This email address is being protected from spambots. You need JavaScript enabled to view it. 540-613-5150 Great Valley District
Roanoke County, Salem, &
Botetourt County
District Executive Lillian Gould This email address is being protected from spambots. You need JavaScript enabled to view it. 540-357-0656 Mountain Empire District
Smyth, Wythe, Carrol, &
Grayson Counties
District Director Dan Cross This email address is being protected from spambots. You need JavaScript enabled to view it. 276-229-9830 Patrick Henry District
Martinsville, Henry, Patrick,
& Franklin Counties
District Director Nick Hoy This email address is being protected from spambots. You need JavaScript enabled to view it. 919-621-3919 Lynchburg City, Bedford,
Amherst, Nelson, Campbell,
& Appomattox Counties
Disrtrict Executive Tremont Anderson This email address is being protected from spambots. You need JavaScript enabled to view it. 540-892-9318 Scoutreach Director for Roanoke and Lynchburg
District Executive Bob Drury This email address is being protected from spambots. You need JavaScript enabled to view it. 540-904-2796 New River District
Radford City, Montgomery,
Pulaski, & Floyd Counties

MANAGEMENT STAFF
Title Name Email Phone Area of Responsibility
Council Program Maggie House This email address is being protected from spambots. You need JavaScript enabled to view it. 540-204-4093 Blue Ridge Scout Reservation Director Summer Camp Programs
Cub Scout Programming
Boy Scout Programming
Marketing, Business Ryan Patterson This email address is being protected from spambots. You need JavaScript enabled to view it. 540-588-6313 Marketing & Communications
& Communications Website & Council Technology
Director Reservation Trading Post
Manager
Director of Field Bob Drury This email address is being protected from spambots. You need JavaScript enabled to view it. 540-904-2796 Director of Operations
Services Field Staff Manager
Reservation Manager
Program Manager
Chief Development Ken Lyons This email address is being protected from spambots. You need JavaScript enabled to view it. 540-777-7967 Director of Fundraising &
Officer Special Events
United Way Relations
Grants & Foundations
Scout Executive George Clay This email address is being protected from spambots. You need JavaScript enabled to view it. 540-777-7969 Scout Executive
Family Scouting Questions and Answers
See the latest information on Family Scouting by clicking here.
Find your local unit by visiting

BeaScout.org
---
Scouting & Council News
Local Stake Holder Letter
Savannah Morning News: Charmed by Summer Camp Experience
Thousands of hours of benefit the community: BRMC Eagle Scout projects 2006-2018
Eagle Scout Projects Map
Start planning your 2021 National Jamboree Expereince!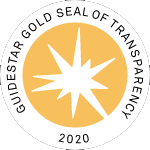 Looking for a Great Summer Job?
We're looking for staff members 16 years old or older to help us change lives this summer. No experience required, just a desire to teach Scouts new and old what the Blue Ridge Scout Reservation has to offer.( For more information and to apply for a summer of a lifetime Click here.