Welcome to the 2020 Popcorn Season!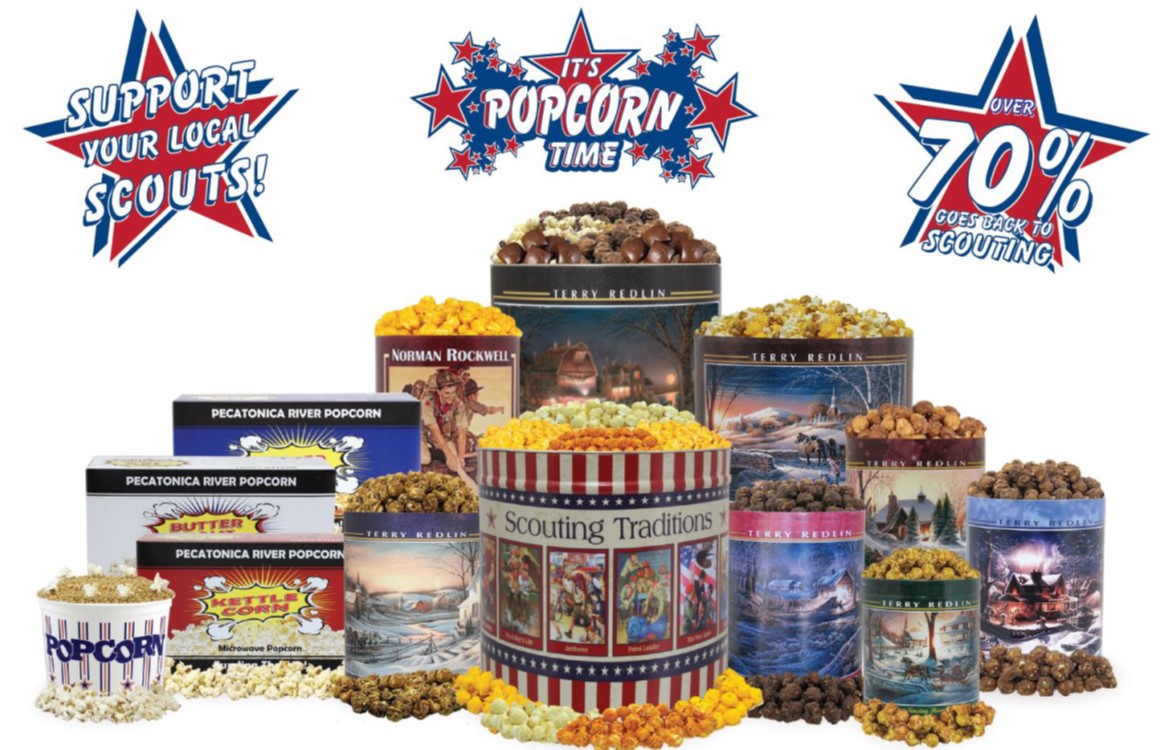 This year we are offering Pecatonica River Popcorn!

New Bigger Commissions
New Online Selling Platform
New Online Ordering Platform
Free Samples for every Unit
Chocolate products in August
And much much more!
Popcorn Sales Dates
DUE to COVID19 we are in negotiation with the warehouse's for resupply dates as of now these are TENATIVE!
Show & Sell Order Due Saturday August 7th
Show & Sell Delivery to Units Friday August 28th
1st RESUPPLY DATE
Order placed on Monday September 14th Pick up Friday September 18th


2nd RESUPPLY DATE
Order placed on Monday September 28th Pick up Friday October 2nd
3rd RESUPPLY DATE
Order placed on MONDAY October 12th Pick up Friday October 16th
Show & Sell order return & Place Take Order Friday October 23rd
Take Order Distribution Friday November 6th
Popcorn Take Order money due Friday November 20th
(Re-supply Orders are due by noon on Mondays)
2020 Popcorn Commission
1. All online sales will receive a flat 40% commission
2. Base commission 30%
a. Additional 2% commission for units who pay in full on October 31st 2020
b. Additional 2% commission for units who sell over $5,000
c. Additional 2% commission for units who sell over $10,000
d. Additional 2% commission for units who sell over $15,000

For all allergen Popcorn information please click HERE