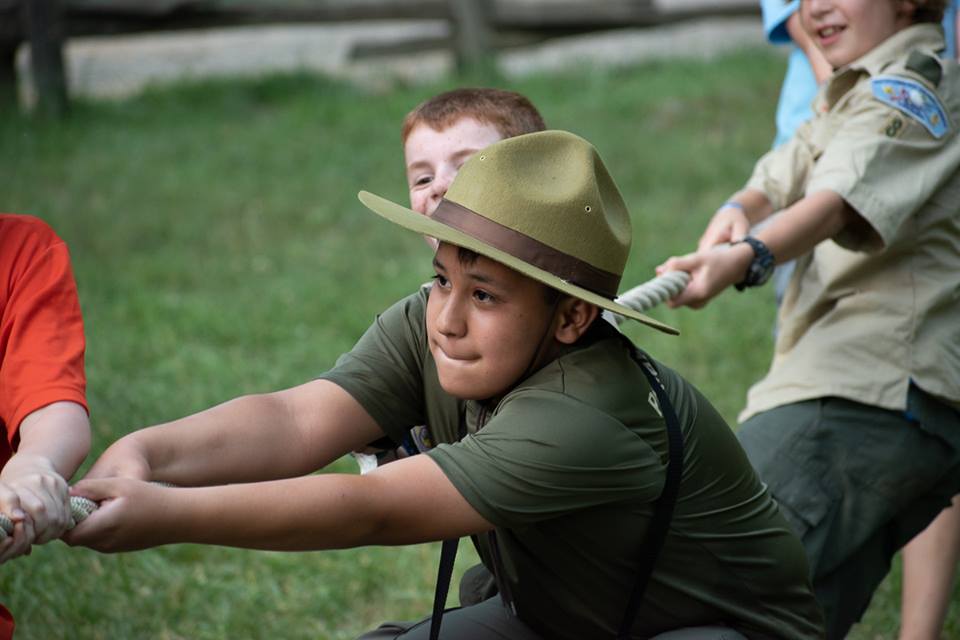 Brown Sea Island is for first-year campers run out of both Camp Powhatan and Camp Ottari. Participants will camp with the rest of their unit, but will have their own daily activities.
BSI is created in the spirit of the original Brownsea Island Camp established by Lord Baden-Powell.
Scouts are divided into patrols lead by a Life or Eagle Scout Patrol Guide using interactive methods.
Scouts focus on learning essential Scouting skills to give them a positive start in the Scouting program.
Patrol Method, leadership, and team building
Introduction to requirements for Tenderfoot through First Class ranks
Build enthusiasm for Scouting and starting on the trail to Eagle.
Download the BSI Leaders' Guide for more information.