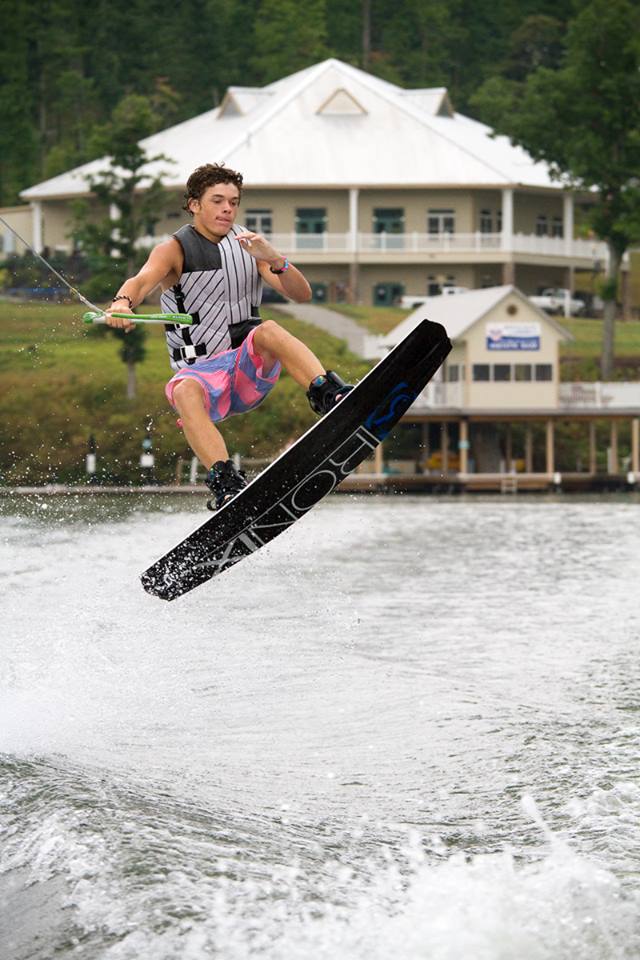 Wakeboarding is a provisional program for Scouts at least 14 years old by start of camp week. As a provisional program, adults are not required to attend. This program is run out of the Aquatics Base on Claytor Lake.
This is a week-long school run by expert instructors
Boarders will hit the water every day to practice what they've learned
Perfect for Scouts of all skill levels from novice to advanced
Attendees will have the opportunity to paricipate in all camp-wide programming at CLAB.