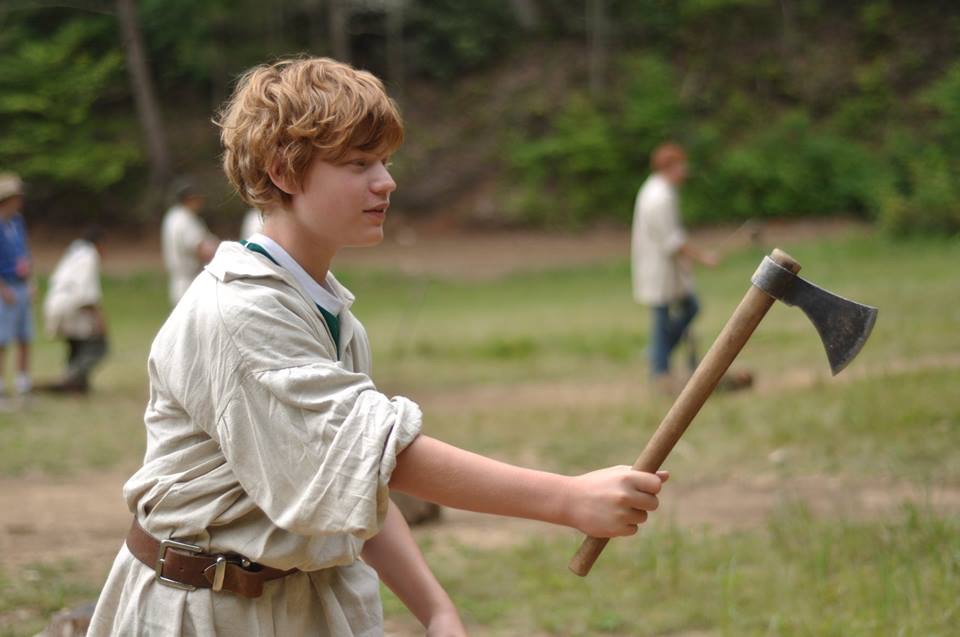 Blue Ridge Mountaineer (formerly Mountain Man or Mountain Frontier Adventure) is a provisional program run out of Camp Ottari. As a provisional program, adult leaders are not required. Participants will check in at Camp Powhatan for 2022.
Participants will experience life of the 18th Century while camping in the backwoods for the Blue Ridge Mountains.
Scouts will live and dress like the Mountain People of yore.
You will learn the ways of the longhunters that explored, trapped, and settled western Virginia.
Scouts will experience the tools used by Mountain People like tomahawks, knives, muzzleloaders, and leatherworking.
You will learn to start fires with flint and steel on which you'll cook some of your meals.
At the Blacksmith Forge you will make implements and tools like they did in the 1800's.
You will have the opportunity to assemble and make your own knife and sheath.
Don't forget to visit the Ordinary for root beer and mountain music
Download the NEW 2022 Leaders' Guide for complete information.